Lashley Financial is not a consultancy firm. We however provide business guidance. The difference, we believe, is in both the objective and the outcome.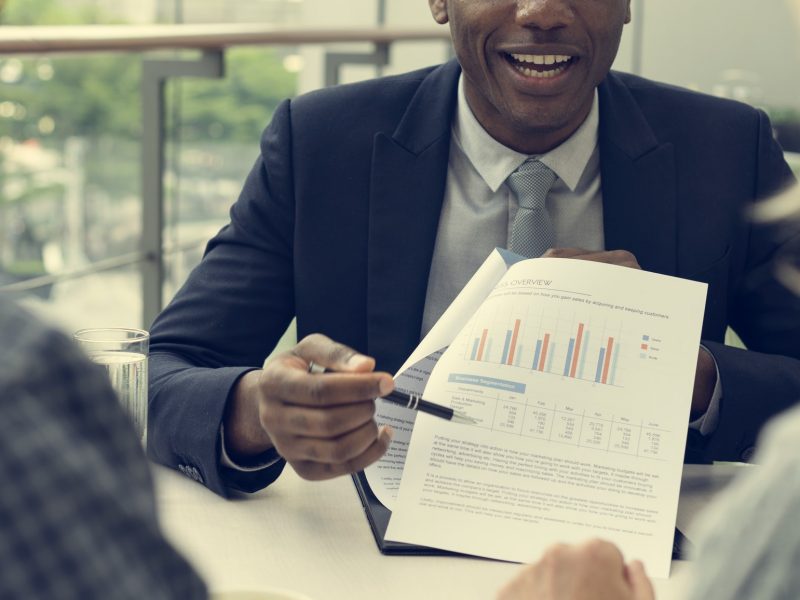 Our objective is to create effective and practical solutions that can be implemented in your business, not in creating a report for your shelf. So we are engaged with you on the basis of producing outcomes, not reports. Our advisory process is one that focuses on developing and implementing our recommendations, recognising that the only valuable recommendations are the ones which are implemented.
We offer guidance in the following areas:
Strategic and Business Planning
Strategic and business planning are the foundation of any successful and sustainable business. It allows organisations to assess their strategic positions on an ongoing basis and, formally on an annual basis, to review the success of current strategic initiatives and to implement new ones. We support your strategic planning initiatives at organisational, business unit or departmental level.
We work with you to design and build your strategic planning process, to create strategic plans or to facilitate your strategic planning process. We create the links to your business planning and to specific segment strategies.
We also help to define your rolling business planning process, including designing and implementing a process that works, creating timetables and schedules for planning, linking it to your annual budgeting process, developing monitoring and reporting processes, identifying reporting units and creating spreadsheets templates to support your planning, monitoring and reporting process.
Group Employee Risk Benefits Management
Group employee benefits programmes are becoming an increasingly costly to employers, and recognised by employees only as hygiene factors, not as differentiators. In large part, the programmes are unwieldy to manage for employers and misunderstood by employees.
Meanwhile, insurers complain of an inability to make money on the provision of health benefits and are seeking higher premiums on an almost annual basis, while returning a smaller proportion of the premium dollar to plan members.
"Getting back something" is often the major objective of employees in these plans, cost minimisation appears to be the objective of many employers while insurers are trying to make a profit by aggressively increasing pricing.
This suggests that these plans are becoming unsustainable over time. We offer a different and innovative approach to the management of these programmes. At Lashley Financial, we provide a comprehensive approach to designing, funding, implementing, administering and monitoring your company's programme. We help you find the right provider, programme and services to meet your employee relations, administration and cost management needs.
Lashley Financial's Enhanced Group Employee Benefits programme can help your company to:
Better understand and manage your employee benefits programme
Reduce the costs of the programmes to your company and your employees
Improve the effectiveness and reduce the cost of administering the programmes for your company (and insurers)
Encourage the correct participation in employee benefits programmes by employees
Enhance your company and your employee satisfaction with the programmes and perhaps, morale and productivity.
Sales Management
When the snake convinced Eve to pick the apple, sales become the oldest profession in the world. And so it remains today – snakes convincing good people to do what is not in their best interest, with often disastrous consequences!!!
Or so it seems.
At Lashley Financial, our approach to is create opportunities for the customer to "buy well", rather than to be sold. This approach forms the basis of the sales and sales management programmes we develop with you.
We work with you to design and implement a comprehensive sales force strategy, from recruitment to compensation to termination, which is relevant to your industry, works for your target market and integrates with your other sales channels.
Performance Management
Our performance management begins with a firm link to your strategy and business objectives. It is based on a balanced scorecard approach, with specific focus on the relevance of the each of the scorecard elements to each role.
We design and implement a full performance management system with you, including creating policy, setting performance objectives for each role, creating the assessment forms, training managers and supervisors in its use, creating a performance management manual and assisting in rolling it out to your employees.
Marketing Strategy and Planning
In developing your marketing strategy, we work with you to determine how:
your company will address the marketplace by understanding market attractiveness, identifying your target market segments and creating your differential advantage
you will implement and support your day to day marketing operations.
In an increasingly competitive marketplace, a strategy that ensures a consistent approach to offering your product or service – in a way that will beat the competition – is critical.
However, in addition with defining the marketing strategy, we help you to create the vital link to what happens on a day to day basis. Together, we create a well-defined approach for the day to day process of implementing it because your strategy will be of little value if you lack either the resources, commitment or the expertise to implement it.
Security and Risk Management
Every organisation, no matter how large or small, inherently possesses exposures to risk. The operations of organisations are dynamic. They change constantly and are rarely stationary. Employees come and go. . .new services and programs are provided. . .outdated services and programs are eliminated. . .equipment wears out and must be replaced. . .facilities are built, renovated, demolished. . . laws change. . .the business marches on! The dynamics of change in the world produces risks that adversely impact the business' financial, physical and human resources. Management of these risks requires a coordinated, disciplined managerial approach to eliminate or control the risks.
A well-conceived, comprehensive risk management programme requires a commitment of time and resources by the organisation. However, the cost of this organisational commitment is mitigated by the realisation of benefits that are the direct result of the risk management programme. These include:
Reductions in misuse, theft, and/or losses to equipment and property
Reductions in the frequency and severity of accidents
Reductions in the expenditures of claims
Reductions in legal expenditures
Increased productivity
Improved employee morale.
Lashley Financial provides a comprehensive review of risks, especially as they relate to crime and security, identifies approaches to mitigation and assists in their implementation, including the selection of providers and negotiation of contracts.
Business Process Improvement
Lashley Financial's Business Process Improvement (BPI) is a systematic approach to help you make significant changes that improve the way you do business.
Though our approach, we work with you to:
Define what the organisation's strategic goals and purposes are (Who are you, what do you do and why do you do it?)
Determine who the organisation's stakeholders are (Who do you serve and who should you serve?)
Develop and align the business processes to realise the organisation's goals (What should you do and how can you do it better?)
We then support you in implementing these changes in your organisation.