We cannot predict the future, but we can certainly do much to influence it - in the direction we would like. And while the best time to plant a fruit tree was 20 years ago, the second best time is now.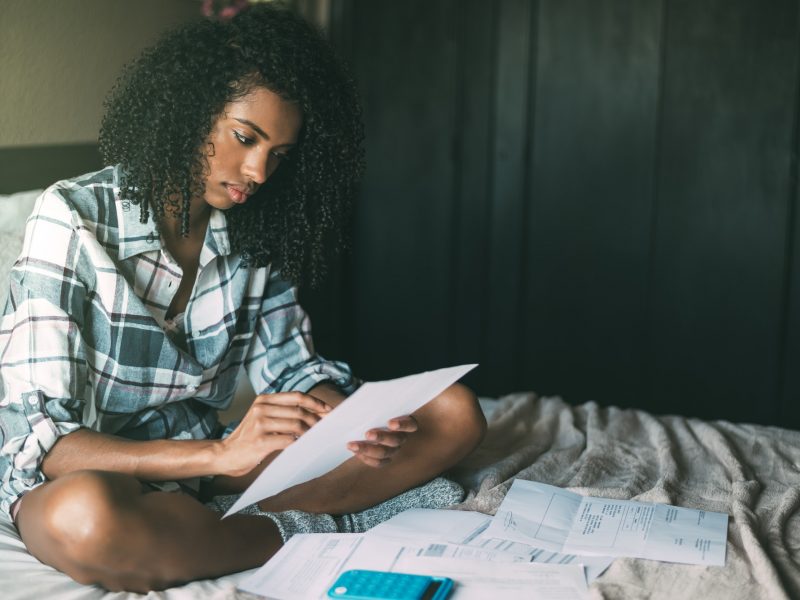 When the last time that you really thought about:
What the future holds for you and your family?
What will your retirement be like? What would you like to do when you retire?
And what lifestyle do you wish to have now?
Your children? When will you have them? How will life be for them?
How it would feel to have financial independence?
But what if things do not turn out exactly as planned? Or worse, what if you don't have any plans for how they should turn out?
We cannot predict the future, but we can certainly do much to influence it – in the direction we would like. And while the best time to plant a fruit tree was 20 years ago, the second best time is now.
Personal finance describes how you manage your money.  Money gives you financial freedom, this gives you the ability to fulfill your dreams, implement your plans and achieve your goals. Personal financial planning with Lashley Financial helps you to effectively manage your finances to achieve your life goals.
At Lashley Financial, our aim is to help you to achieve "the best life in your time". We work with you to create an effective and sustainable balance between living now and securing the future. It is about using your financial resources to make the best life possible, for yourself and for those you care about – and perhaps to make your mark on your time spent on this earth.
Lashley Financial provides four (4) ways that you can work with us to improve how you manage your finances.  You can choose the service that best suits your needs and your budget.
Comprehensive Financial Planning and Ongoing Support
Lashley Financial will review and analyse your financial situation including, but not limited to: cash management, risk management, investment management, debt management, retirement planning and other specific financial needs you may have.
Upon completion of the analysis, Lashley Financial will make recommendations including suggested strategies to achieve your stated objectives. We will provide you with a detailed written report of our analyses and recommendations.
We will review the recommendations and your progress quarterly. We will also support the implementation of any financial solutions, maintain financial records and monitor your financial situation and annually, to update your report based on new information.
Where you agree, Lashley Financial will negotiate and arrange the financial solutions you require (based on your instructions).
Personalised Financial Planning
Lashley Financial will prepare an analysis limited to the services you select from the specific areas. These are:
Budgeting and Cash Flow
Credit and Debt
Risks and Insurance
Investing
Taxes
Retirement
Wills and Estate.
Under this approach we analyse and make recommendations specific to the area under consideration.
Financial Guidance
Where there are short-term financial constraints for the client or the client does not wish a comprehensive financial plan, we offer the following:
A financial overview which identifies the key issues, opportunities and actions to improve your financial situation
A detailed budget for the next 12 months
Four (4) Quarterly progress review meetings (by telephone) for the next 12 months.
This service is billed on a monthly basis for the first 12 months and quarterly thereafter.
Consultations
We also offer consultations, where we discuss and provide guidance on specific financial issues or circumstances in face to face meetings initiated by you. We may provide documentation and information related to the meeting. However, we do not provide any financial analysis or projections – nor do we provide a plan.
There is an hourly rate for these personal financial planning consultations with a two hour minimum charge per session.
Our Charges
Our preliminary fact-finding discussion is provided free of charge and without obligation. Fees for continuing the process leading to the preparation of your financial plan will be quoted after the first meeting.
Charges for all work will be quoted in advance and agreed with you.
Financial planning with us will help you to address the key decisions you will make (or have made) and the impact these decisions will have on your financial circumstances and outcomes. These include:
Your choice of career

Much of the money you get will come from what we earn. And what you earn is determined by what you do.

Marrying

Marriage is a very personal choice. When you get married, the cost of the wedding and the income earning potential and lifestyle of your partner will impact your future financial prospects.

Your lifestyle

One of the key requirements in managing your personal finances is balancing your current consumption with your future consumption needs.

How you manage debt

Debt is the opposite of postponing future consumption – it is borrowing against future earnings to facilitate current consumption.

How you handle risk

The risk-return trade-off is fundamental to investing – and investing is critical to creating wealth. Your ability to tolerate risks determines the rate of return you will get.

How many children you have – and when

There is a significant financial cost associated with raising children to adulthood, especially if you plan to educate them at tertiary level.

How well you protect your assets

Protecting what you currently have is the foundation of good financial planning. For most people, the ability to earn income is their most significant asset.